Resveratrol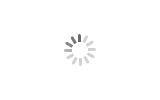 Resveratrol
Product name: Resveratrol
Specification: Resveratrol 98% HPLC
Botanical Name: Polygonum Cuspidatum Sieb.et
Part Used: Root
Appreance: Off White Powder
Extract Solvent:Ethanol& Water
Shelf life: 2 Years
Pesticides Residue:Meet USP<561>; or EC (No.) 396/2005
General MOQ: 25Kg in a drum.
Resveratrol
The quality of the product is controlled from the raw material.
During the production process, we strictly follow the HACCP requirements to control the various items of the product to meet the requirements of the various indicators!
And to ensure the stable and continuous supply of products.
We state that the above mentioned product is Non-GMO, Not-Irradiated,
Non-ETO, and NOT listed in Wada Prohibited List.
We confirm that the product does not contain any materials from animal origin.
And therefore meets the requirements for Vegetarian and Vegan declaration,
We state that the products are produced by the requirement of Kosher and Halal.
Packed in paper-drums with two food grade plastic-bags inside, N.W.25Kg/Drum.
Store in cool, dry, enclosed, clean storage areas. Away from strong direct light.
As a natural product, there may be color variations from lot to lot due to crop fluctuations from harvest.
HS Code: 1302.19. with commodity inspection before the shipment.
Material Safety Data Sheet and Flowchart of the product are available.